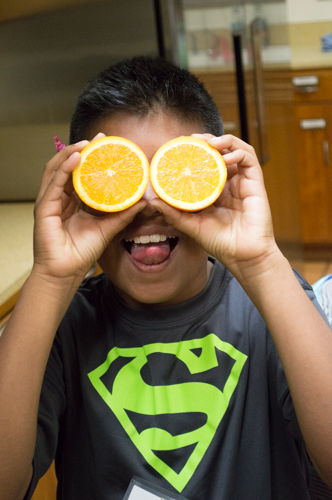 Your gift to end hunger in our community helps to recover and distribute millions of pounds of food to those who need it most and ensures:
More than 50,000 of our neighbors in the Greater Triangle area receive much needed food each month across Wake, Durham, Orange, Chatham, Johnston, Nash and Edgecombe counties

Over 2,100 school children will have enough to eat every weekend because they receive a BackPack Buddy full of food to take home

In-school food pantries and free, monthly mobile food markets are fully stocked

Seniors receive much needed groceries delivered by volunteers

Community members learn to eat, shop, and cook healthy on a budget

Families are trained to grow their own vegetables
Please complete your secure donation via this online form, or by calling 919-250-0043. Checks can be mailed to: Inter-Faith Food Shuttle / 1001 Blair Drive / Suite 120 / Raleigh, NC 27603.
We do not sell, rent or lease our donor lists to third parties. We may contact you about a special event related to the Food Shuttle that may be of interest to you.
Donate to Inter-Faith Food Shuttle
Is my donation and credit card info secure?
Yes, the security and confidentiality of your information is our highest priority. We will not sell, trade or share your personal information with anyone else, nor send donor mailings on behalf of other organizations, and we will only share personal information if you have given us specific permission to do so.
Is my donation tax deductible?
Yes, we are a 501(c)(3) public charity recognized by the IRS. Your donation is tax-deductible to the fullest extent permissible by law.
How do I know that my donation was made successfully?
You will receive an emailed receipt immediately after your donation is submitted and your credit card is processed. Your donation will also show up on your bank or card statement within 1-3 business days.
Do I get a receipt?
Yes, a receipt is sent to your email inbox once your donation is processed. Please be sure to keep a copy of your receipt for tax purposes. If you select a recurring donation, you will be sent an individual receipt each period when your donation is processed.
Is my donation private?
We will not share or sell a donor's personal information with anyone else, nor send donor mailings on behalf of other organizations.